Block
Technical principles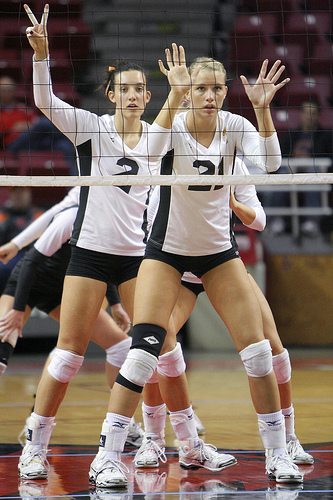 Start at unless half a meter from the net.
Arms spread wider than shoulders width.
Hands at head level.
Initiate the displacements from pelvis turn.
At take off feet and pelvis diagonal to the net.
At take off first foot heel contact, second foot forefoot contact.
Extending the pelvis first and arms later.
Go back to Complex 2.